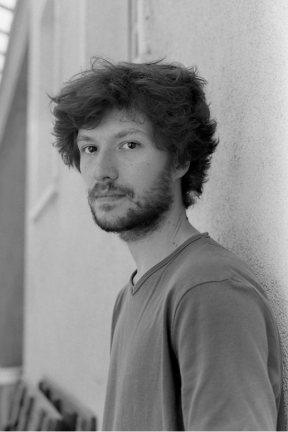 Gaspard Colin began studying music in 2006 at the Montreuil Conservatory. He then continued with the Joncquière Conservatory in the 17th arrondissement of Paris and the American School of Modern (now IMEP). He attended these three schools simultaneously from 2009 to 2012 where he met Mallo Valois, Peter Giron, Rick Margitza, Jean Bardy and Emil Spanyi. The latter encouraged him to enter the competition of the Haute Ecole de Musique de Lausanne, which he entered in 2012.
In 2016 he graduated from the HEMU with a master's degree in composition and was awarded the Georges Robert prize for his career as a composer, arranger and bandleader.
Since then he has toured with many projects such as OGGY & the Phonics (1st prize for best band at the sunset/sunside trophies 2017, 1st prize at the Jazzcontreband springboard 2017) MOHS (Coup de coeur Jazzcontreband 2018), The Swinging Ladies, Caporal Decibel, En Partance.
He also dedicates himself to composing for the image: Sing (Best Music and Audience Award Courgemétrage 2018), EMMA, Shamanìn, ALLA VITA (Pari Opportunità Award - 37th Bellaria Film Festival - Italy, PriFest Selection - Prishtina International Film Festival - Kosovo, IHRFFA Selection - International Human Rights Film Festival - Albania), Official Song of the Lausanne 2020 Youth Olympic Winter Games.