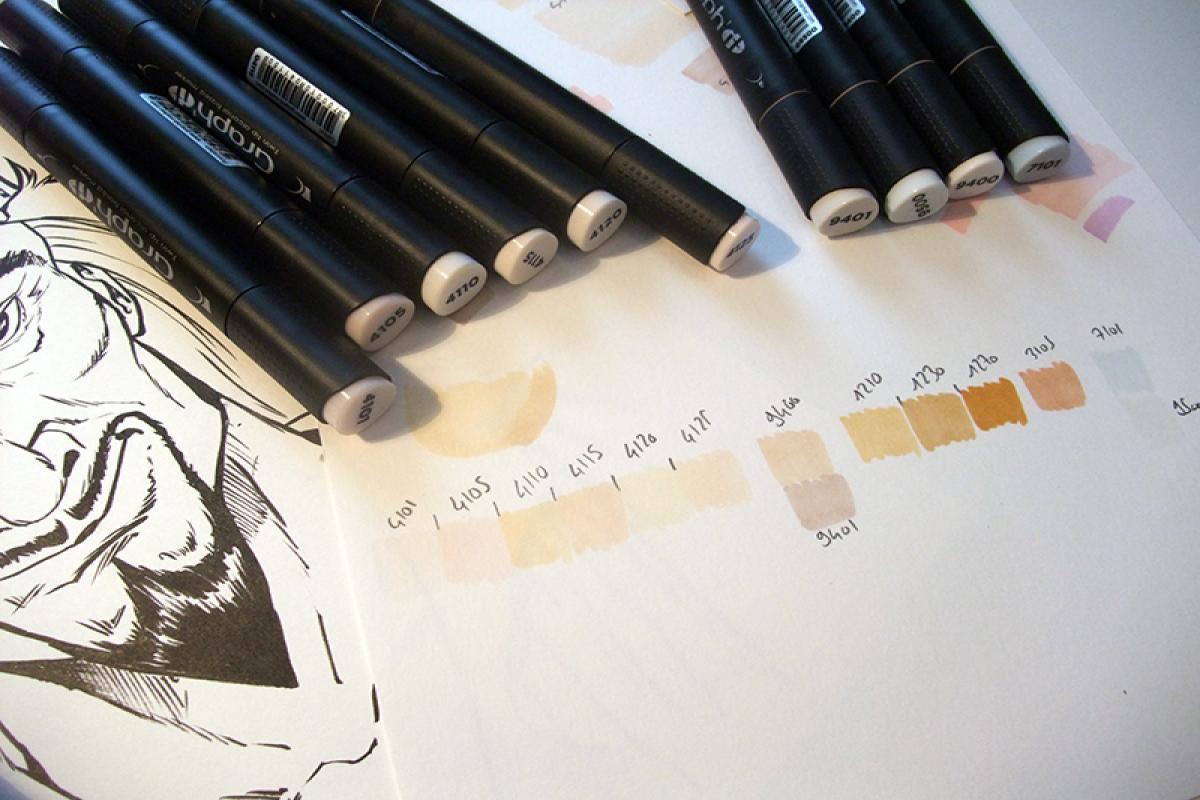 The guide by our comics/Manga drawing teachers
Last week, we introduced you to alcohol markers. Today we're going to talk about the different colours you can use to colour the skin of your most beautiful Manga characters.
Just like in real life, there is a wide range of skin colour variations for Manga characters as well as in felt tip colours. From light to dark, matte, pink or gold, there is something for everyone. Some brands of alcohol markers have Skin Sets so that you can have all these variations for the basic colours but also for the shading.
There are different techniques for colouring your Manga, you can read our previous article "What is an alcohol pen" which explains how to avoid the pitfalls of "quick" colouring and above all you can contact our excellent Manga drawing teachers, whether in Lausanne, Montreux or Etoy.
In this article we will talk about the layering technique. Try to choose a refillable felt-tip pen because the amount of ink used is not negligible.
You should also consider the paper, it should not be too thick (not more than 150 g), Comic paper, for example, is a good choice, we also advised you in our article: "Why draw your sketches in red". Sheets of paper that are too thick or grainy will damage your markers very quickly. Sheets of paper that are too thin will not give a good result either because of the speed at which the ink dries. Paper such as Comic Paper, designed for drawing manga, is the right thickness for this technique, its texture is smooth and allows you to draw pleasantly.
First, you need to do some basic colouring on a small area, for example, the face. 
The idea is to focus on this small area and not to move on until you have superimposed the same colour several times with the same felt-tip pen to obtain the shading you want. The ink must remain wet during the process. You will have to repeat the operation several times to obtain the desired result.
In short, the layering technique allows you to shade until you get a soft, natural result. Only one pen is needed, but remember that a lot of ink leaks out, so don't neglect the pen or paper you use, as it can get expensive after a while.
If you want to learn more techniques about the world of Manga drawing and share your knowledge with other enthusiasts, don't hesitate to enrol in our art school. Apolline gives Manga drawing lessons in Etoy, Lausanne and Montreux or online and on the internet.