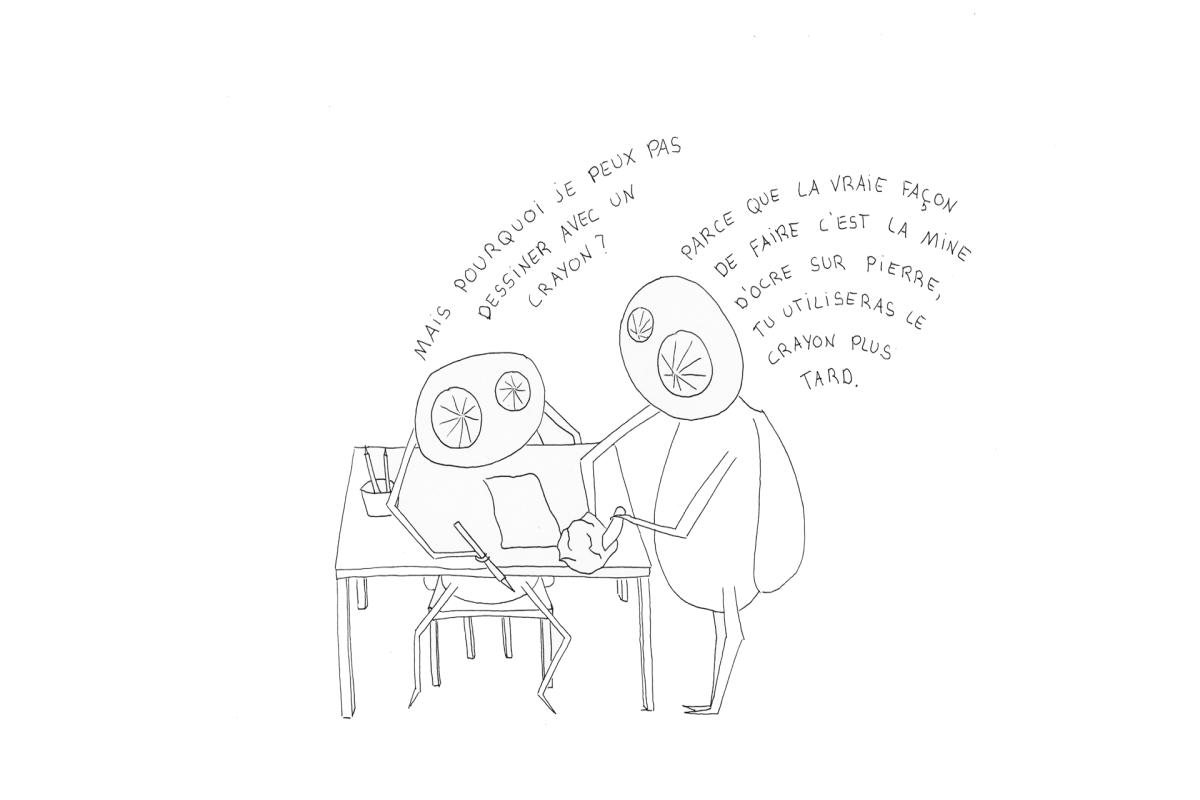 When you don't know what to choose, you try, and when you can't try, you choose the simplest. 
The graphic tablet
Consisting of a tablet and a digital pen, the graphic tablet is used to create a drawing that appears on a screen. Two ways are traditionally used by users, designers, illustrators: a tablet and a pen connected to a computer or a standalone tablet.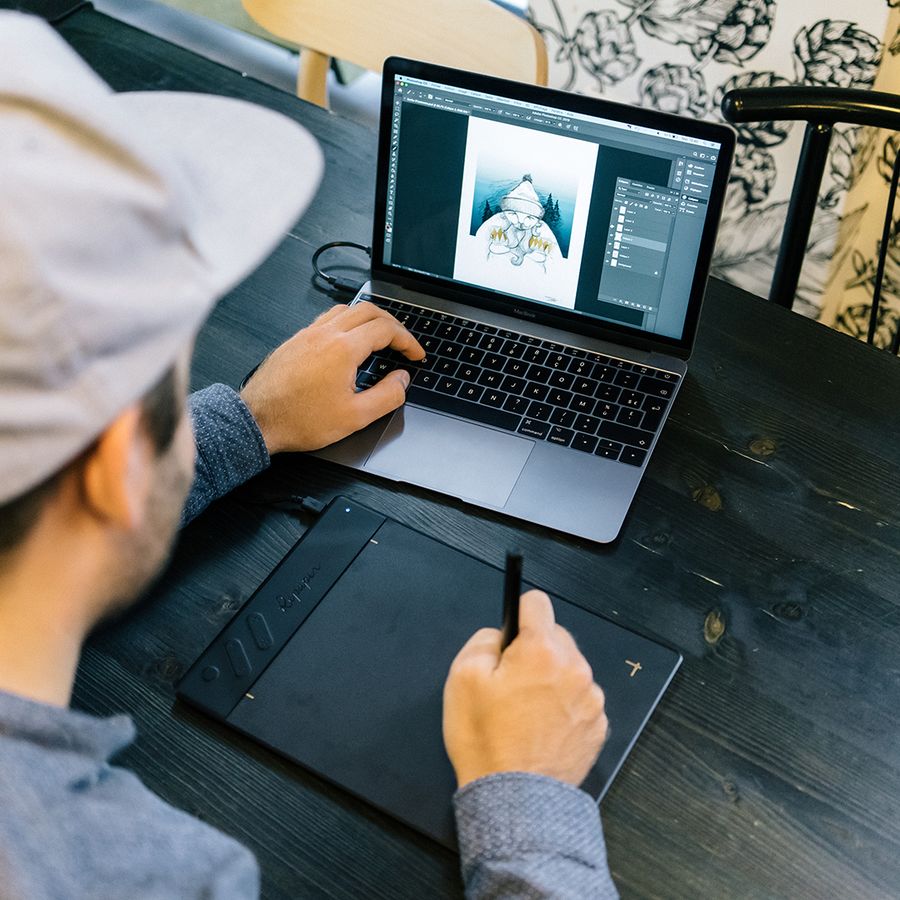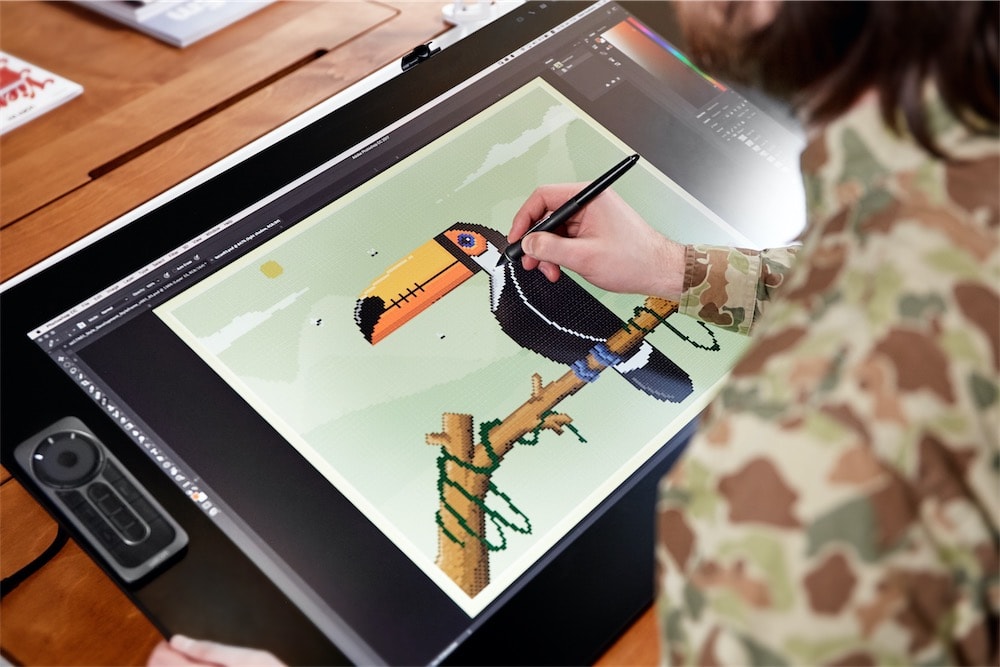 Paper and pencil
Those who don't know about it can't read this article yet anyway! But we can say that it is the great invention that allows us to transmit a lot of things! 
What to choose?
The advantages of pencil and paper
This material is very accessible and cheap.
It offers a more direct, intuitive and material feeling.
It doesn't require any training other than holding a pencil.
One has the possibility of having an original drawing, not reproducible.
This practice allows not to be in front of a screen, for those who are already too confronted with it in their daily life. 
This is best suited for beginners or younger people, for simple or non-complex drawings or for those who prefer a more material result, which can be touched.
The disadvantages of pencil and paper
After too many attempts, the paper wears out, becomes dirty. You can't start over and over again. It takes more time.

You still need an eraser. Then a thousand other tools and materials, if you want a more complex drawing, in color...etc... all this can be expensive and take up space.

The drawings are more difficult to preserve
Everything is more random, if there is a stain, sometimes you have to start over, or sometimes it can be a surprise success.
The flat areas and fills are less uniform.
This is not suitable for those who need or want to work quickly and make drawings in a digital style. 
The advantages of the graphic tablet
It takes less time.

You can erase endlessly, the drawing does not wear out, there is no irreversible stain, you do not have to start over.

The rendering is smoother and more homogeneous.
The tools and options are endless. You can paste patterns repeatedly, make perfect shapes, smooth lines, change textures, etc. ....
All tools are concentrated in one place and take up less space.
It is best suited for professionals who want to have a digital result. 
Disadvantages of the graphic tablet
A quality graphics tablet costs a certain amount of money

It is necessary to learn how to use the tools and related software.

This practice requires to be very long in front of a screen.
The result is on a screen and will never be really material, unless a high quality print, which will not arrive exactly the same result. 
The images are reproducible and you don't have an original.
It is not suitable for those who want to start drawing, or have material objects. 
To discover and try these different techniques, Apolline Art School offers illustration drawing courses, Manga comic drawing courses, in which graphic tablets are made available to students, and academic drawing courses.