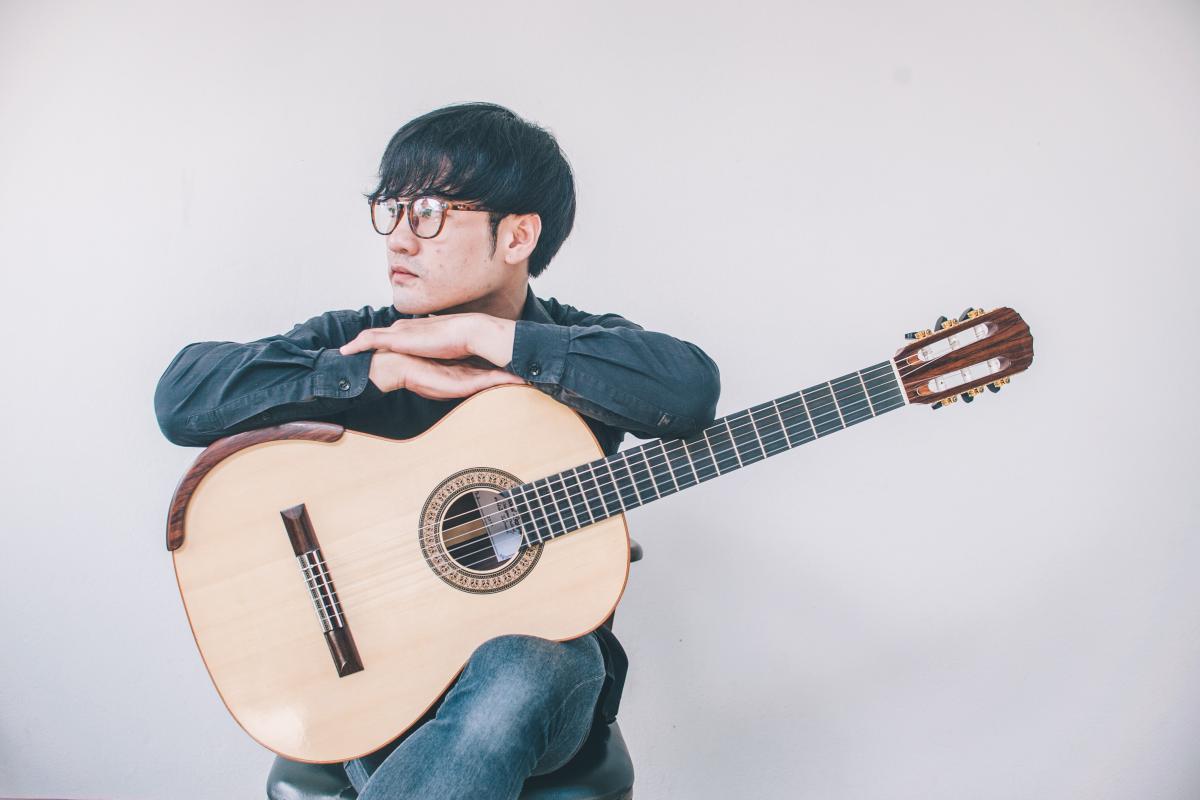 Self-taught learning deciphered
There are different subjects to master when learning the guitar, such as tuning the guitar, knowing the basic chords, how to read a diagram, a tablature, playing with a metronome or improvising.
For this learning, you can opt for private or group guitar lessons in a music school. Our art school, Apolline, offers semi-private lessons, in groups of 2 students, allowing you to learn with a friend with whom you would like to learn while keeping all the attention and knowledge of the teacher.
In this article, however, we are going to give you some advice on how to learn to play the guitar on your own. To do so, the main points to keep in mind are rigor, patience and perseverance. 
Why learn to play the guitar alone?
To learn on your own, all you have to do is buy your guitar and some accessories, and off you go!
(source : Girls Wiki)
It is not the easiest instrument to master, yet the guitar comes second only to the piano in the choice of musicians. One of the fundamental differences between the guitar and the piano is that when you press a piano key, the note that comes out will be just right, while a mastered finger work will be necessary on the strings of a guitar to avoid a false note.
Let's move on to the first point, the choice of your guitar: obviously, your musical preferences will guide you in the choice of the kind of guitar you will offer yourself. A jazz guitar to play Reinhardt, a classical guitar to play Bach, a folk guitar to play folk, an electric guitar to play AC/DC 
 
Specialty stores will help you make your choice and it is important to try your guitar before you buy it. Once you have found the guitar of your dreams, you can have unlimited fun tuning it and changing your strings.
 
There are several advantages to learning to play the guitar on your own:
First, for financial reasons, knowing that there are many free youtube tutorials and many opinions on choosing equipment. Then, by learning on your own, you can choose the method that suits you best (books, tutorials, tablatures). You can also learn at your own pace, by managing your schedule (again, rigor will be required), but you can also practice as much as you like. Finally, learning on your own will allow you to work on your musical ear and your listening skills because you will be the only judge of your right and wrong notes.
 
Of course, learning the guitar alone is more complicated than taking lessons but if you are really motivated and rigorous in your work you can do it!
If you are motivated but prefer to take lessons with a teacher, Apolline offers private and semi-private guitar lessons in Lausanne for children and teenagers and private lessons for adults, as well as drum, singing and piano lessons.
 
In our next article, we'll continue our self-taught guitar learning process by telling you about the learning method with the help of specialized books.
 
See you next week!
Read the following article : Est-ce qu'on apprend à jouer de la guitare grâce à des livres ?
Did you like this article? Here are some others that might interest you: