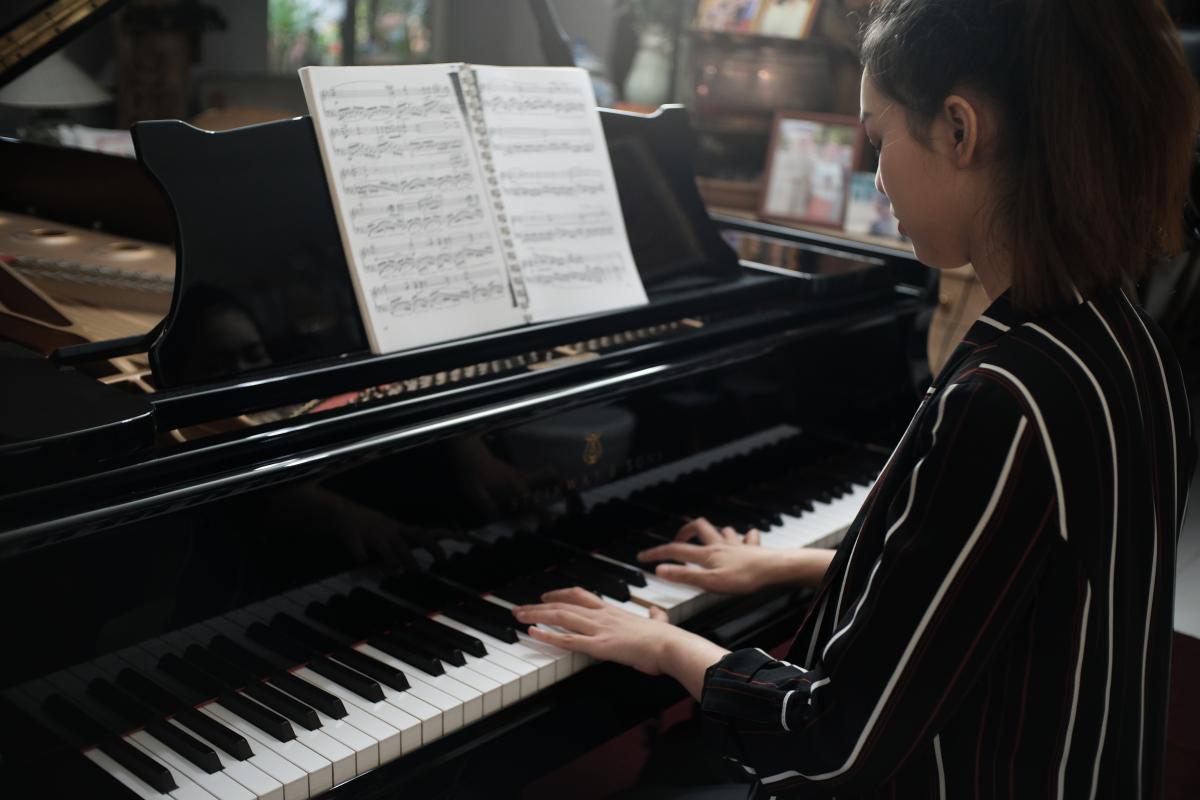 Which option should I choose?
Apolline is an art school, based in Lausanne, which offers its music students the choice between two distinct types of courses: private lessons and semi-private lessons, either in small groups of 2, 3 or even 4 students, depending on the instrument. The question then arises: which formula to choose? Which solution is best for me or for my child? Whether you wish to take drum lessons, piano lessons, singing lessons, guitar lessons or any other instrument, you will find in the following summary the characteristics of these two options to help you see things more clearly!
Characteristics of semi-private lessons:
The advantages of this type of course are numerous, let's look at them in more detail by age group. For the youngest students first, between 5 and 7 years old, the emphasis is on play and playfulness, which are essential for the child's learning process. So what could be better than a semi-private course? The student is much more comfortable with a classmate of his or her own age and the class naturally becomes more fun, even before the teacher has had time to add his or her own personal touch.
From a slightly older age, from 7 or 8 years old, the learning process becomes more intense. The pupils accompany their first pieces, work at home begins to take place and new desires emerge: to progress, to advance, to have a course with a more dynamic content... At this stage, students in semi-private lessons are led to play pieces together and very quickly develop a quality essential to any good musician: listening! Moreover, the camaraderie, friendship and the fact of working together bring strong driving forces, giving a lot of motivation to the child.
For older students, teenagers and adults, it is also possible to take semi-private lessons, as long as a coherent group can be created.
Indeed, the success of a semi-private course depends on certain elements that should not be neglected! The groups must be formed in a logical way, by similar age groups and of equivalent level. A personal involvement of each student is essential, in order to allow the group members to evolve in a coherent way. This last point is particularly important, so that the members of a semi-private course can derive maximum benefit from it. To learn more about this subject, do not hesitate to consult our article: ".....
Characteristics of private courses:
A private course is, in essence, more intense and sustained for the student than a semi-private course. However, this does not mean better results in less time. For beginner children, as explained above, this type of course can be experienced with more heaviness, generate less motivation and even, in some cases, stress. However, this does not apply to everyone. Some students, even very young ones, have a profile that is better suited to a private class. 
However, it is for experienced students of intermediate and advanced level that this type of course makes sense. Indeed, the more the experience increases, the more a "natural" gap arises between each student. In addition, there are many more topics to be covered for an advanced student. Therefore, the more the level of the student increases, the greater the need for him to have a dedicated teacher, who devotes all his attention to him, is felt.
Finally, adult beginners usually opt for this type of course, which offers them the flexibility they need.
To sum up, we strongly recommend semi-private courses to all beginners, for all the reasons listed above. Students with more experience are more likely to opt for a private course. However, everyone is different, so we will be happy to advise you and help you make the right choice!