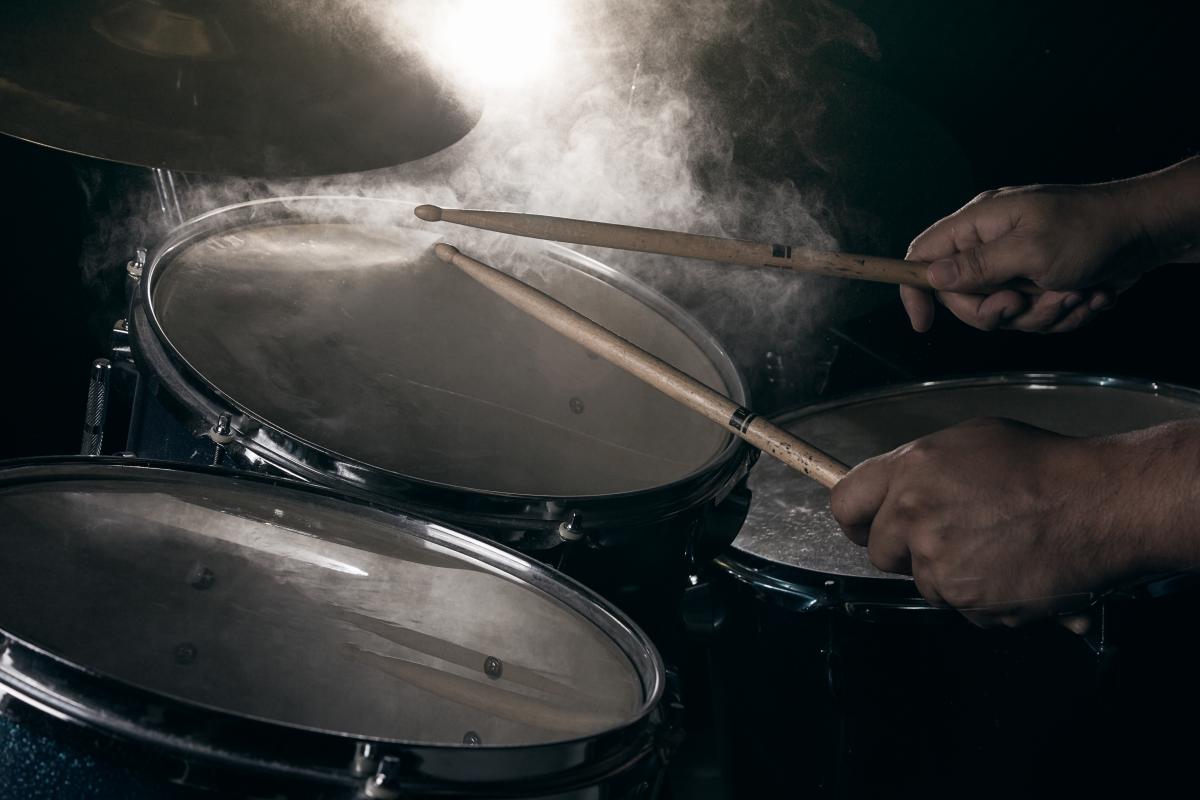 Discover the specific characteristics of the drum
Why start learning the drums instead of another instrument? What are the specific advantages and characteristics? We will help you to understand them.
The drum set is a set of different percussive instruments, which require the use of our 4 members. Although other instruments also have this requirement, such as the organ for example, the drums are the only easily accessible instrument offering such a development of coordination.
The theory related to the instrument (i.e. solfeggio) is easier than for melodic instruments, such as the piano for example. Indeed, the drums do not have the notion of note pitch. It is therefore not necessary to learn scales, chords, pitches, or positions on the staff, C D E F G A B, etc. Only the rhythmic aspect is important, so this sense is strongly developed in drummers. This theoretical "ease" allows students to be able to play and accompany their first pieces very quickly. This makes learning all the more fun.
In addition, taking drum lessons, or music lessons in general, promotes and develops the skills of creativity and improvisation. Apolline's philosophy of teaching music - in small groups of students - also develops essential qualities, in particular camaraderie, listening, expression and the ability to express one's emotions.
As far as the practical aspect is concerned, the drums are obviously a relatively large and noisy instrument in its traditional, so-called acoustic version. This is why people practicing in an apartment most often opt for an electronic drum set. This one is more compact and allows the drummer to play quietly, with headphones on his ears.
What about the price? For a beginner, in Switzerland, it is generally necessary to count between Fr. 500.-- and Fr. 900.--. Our partner, Boullard Musique, based in Morges, is an expert in this field and will be pleased to advise you on the purchase of your first model.
Apolline is an art school based in Lausanne, Switzerland, offering music and visual art courses.
Want to know more? Read our article Take a music theory class?