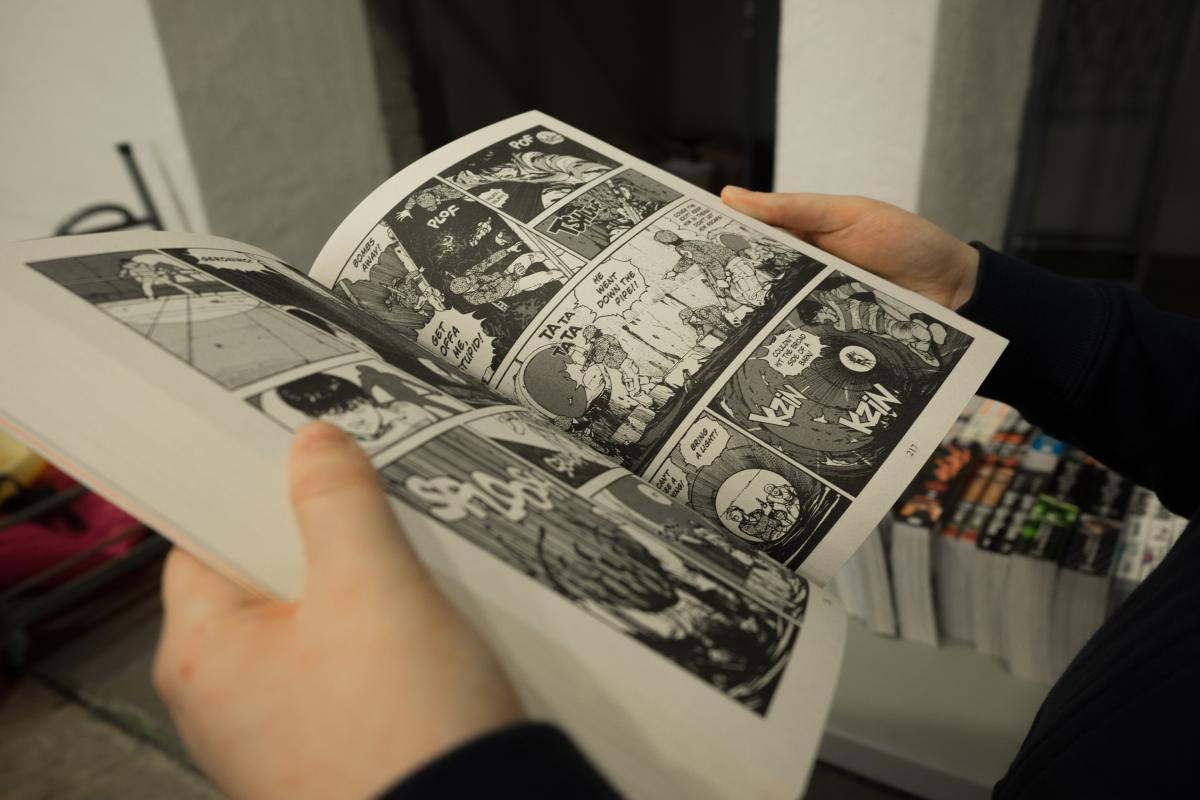 What are the different types of manga?
Kodomo
Kodomo, which means "child" in Japanese, is mainly aimed at an audience of 6 to 11 years old. Most of the stories in this genre are based on the same pitch: the main character, who is still a child, has incredible adventures with friends, animals or creatures. There is often a moral message slipped into the story.
Some manga of this tpe have succeeded in expanding the age range of their audience, such as Pokemon or Doraemon. Popular series include Chi, a cat's life and Hamtaro.
Nekketsu shônen
Nekketsu, literally "hot blood" in Japanese, is the most popular manga at the moment. It is basically designed for an audience of mostly male teenagers. There is usually a lot of action, the main character is mostly a boy who wants to do everything to become stronger. To do so, he will go through many trials, surrounded by his family or an entourage of close friends.
Among the best known are Dragon Ball, Naruto, One Piece and My Hero Academia. 
Shôjo 
Shôjo is the equivalent of shônen nekketsu for girls. The storyline of this type of manga revolves mainly around love stories in middle or high school. Friendship, school and leisure are also dealt with a lot, and there is also fantasy in the "magical girl" sub-genre, such as Sailor Moon. Other very popular shôjo manga are Fruits Basket, Vampire Knight, Sawako, Lovely Complex. 
Seinen
The seinen, which means "young man", is a genre of manga aimed at men over 20 in general. The hero is more adult and mature than in shônen, and goes on a quest for identity or truth. There is a more violent dimension to the story, with higher stakes, such as war, murder, power, death and manipulation. The scenarios vary enormously from one series to another, unlike other styles of manga. Berserk, Akira, Jojo's Bizarre Adventure are similar to this genre.
Josei
Josei (literally female gender/sex) manga is attributed to young women over the age of 20. Here too, there are more mature themes, often around a "slice of life", which mostly deal with the professional, love and social life of the main character. Josei is similar to shôjo, but is more complex in the relationships of the characters, with also the presence of a sex life (which remains rather light).
The best known examples of josei are Nana, Paradise Kiss, Blue and LIFE.  
Seijin
Seijin manga is aimed at adults, mainly men. The stories are about serious subjects, such as politics, complex investigations, history... The difference between seijin and seinen is quite fine, especially since in Europe publishers classify these two genres together. The most famous series are Bakemonokatari, Ichigo 100% or Kannazuki No Miko.
In conclusion, we can see the variety of manga genres, there is really something for all ages and tastes. Most of them deal with the subject of values, such as trust, friendship, the discovery of one's identity or courage. This brings a lot to the reader and makes him/her think about himself/herself. The other important element, apart from the story, is the drawing. In this aspect, too, there is an infinite number of drawing styles, also related to the manga genre.
If you want to learn how to draw the heroes of your favourite series, Apolline offers coaching during her Manga courses in Lausanne, Etoy and Montreux. 
For a more intensive training over a week, don't hesitate to sign up for the February 2022 courses - BD/Manga, held in Lausanne, Montreux, Etoy, Geneva, Neuchâtel, Yverdon, Sion and Fribourg.