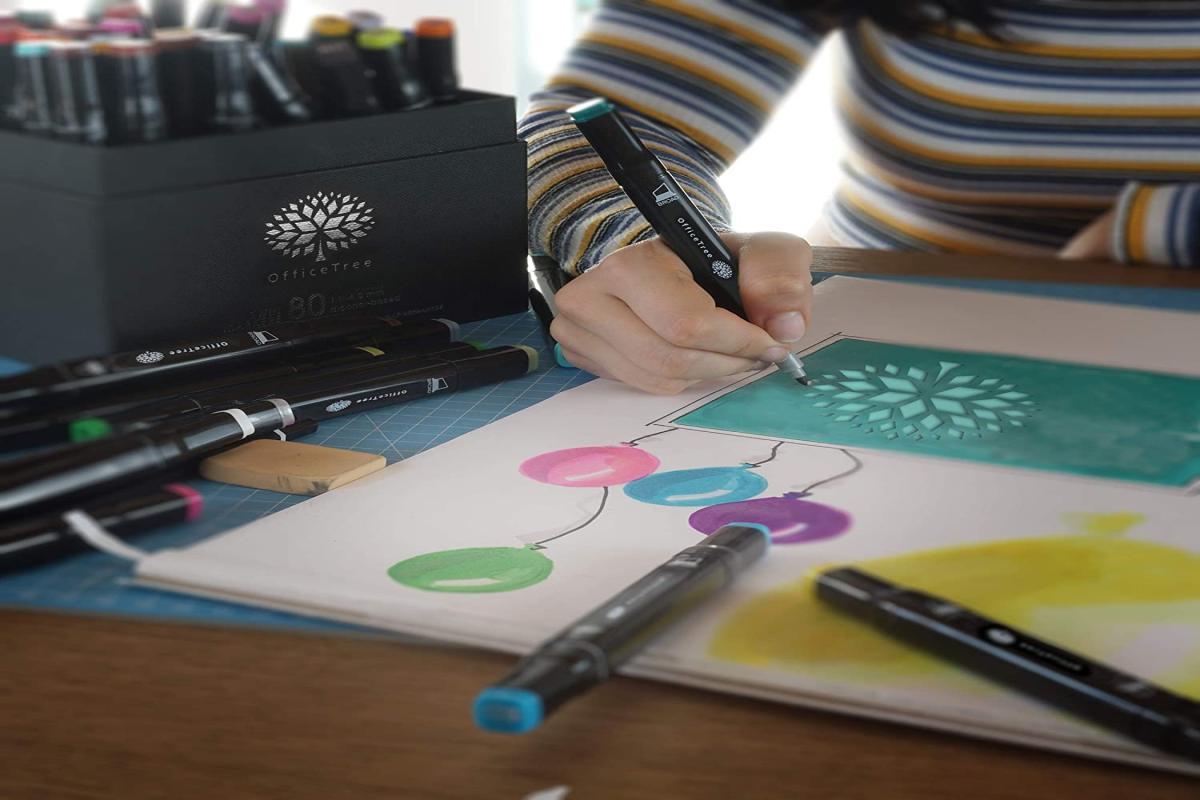 The guide by our Comics/Manga teachers
A few weeks ago, we wrote an article entitled "Why sketch in red" in which we talked about alcohol pens. In this article we will go into more detail on this subject. 
Alcohol markers can come in different forms, as there are different types of lead. For example, bullet tips for details and chisel tips for large surfaces.
To illustrate these two tips, we have taken the example of an alcohol pen from the brand Graph it which has, at its ends, these two types of leads:
Graph It marker pen
Graph It marker bullet tip
Graph it marker chisel tip
How to use an alcohol marker?
One mistake you should not make, to start with, is to fill in the whole surface with a felt-tip pen without taking care of the details. Unfortunately, the ink in this process will be very unevenly distributed and as it dries, you will notice lighter and darker areas. Ironing out the lighter areas will only make the unevenness worse, the layering will show and all this will prevent you from getting the perfect flatness you want for your best Manga drawings.
So how do you use this marker pen properly?
There is a concept you need to know: the saturation colour. To achieve this colour, go over your area until the colour you get is the maximum colour the pen can offer. Then you can move on to another area to colour. Don't worry about the line while the surface is wet, because when it dries, the colour will lighten and even out.
As with everything else, with practice and the expert advice of our qualified Manga teachers, you will become more and more proficient at recognising the colour saturation.
All in all, mastering basic colouring with an alcohol pen is a great advantage when drawing Manga. It seems simple, but it requires practice to avoid falling into the traps of large areas.
Apolline's Manga teachers offer courses in Lausanne, Morges and Montreux or online and on the internet. They will teach you the tricks of the material to use to draw beautiful Mangas, such as the alcohol marker.