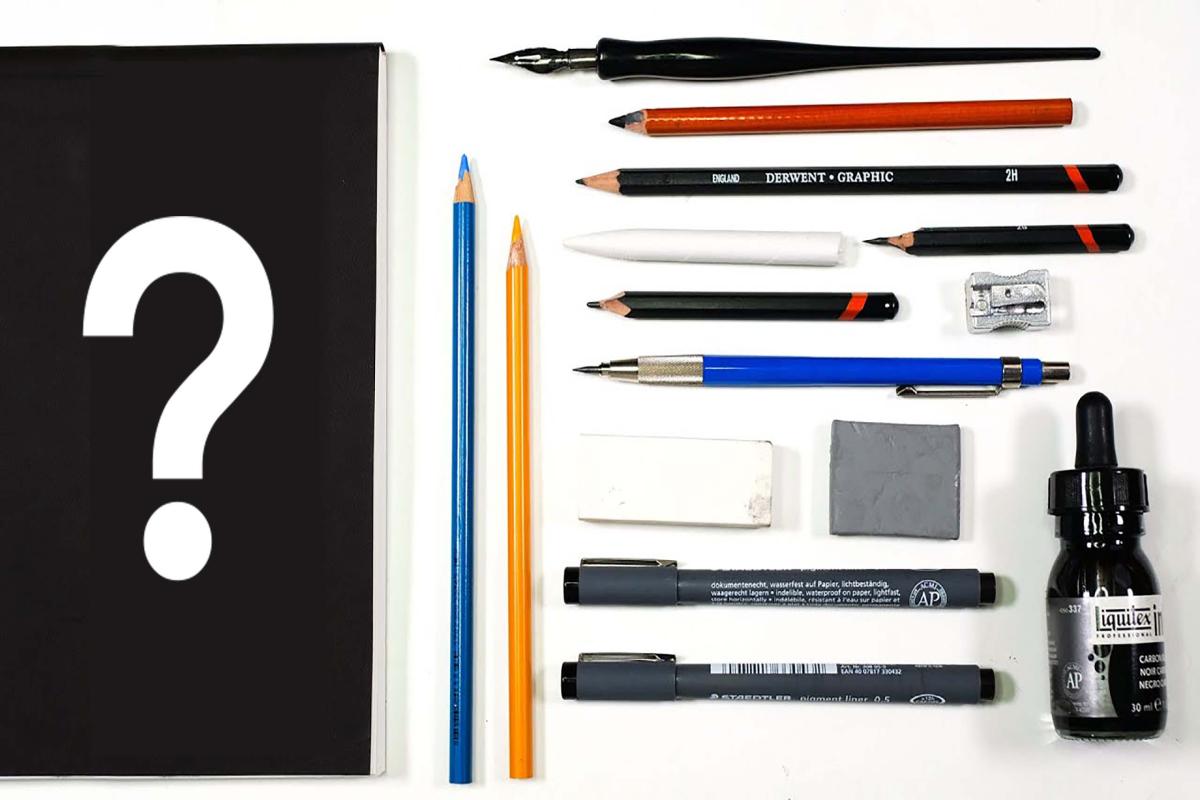 Start with good and affordable drawing materials.
When you want to start drawing manga seriously, you have to invest in good basic material.
Pencils of different hardnesses
The gray pencil has different leads that allow for different renderings. Apolline's teachers recommend choosing at least 3 different pencils, depending on your needs. You can choose the leads that suit you by knowing that the hardness index is represented as follows: 4H (hard) > 3H > 2H > H > F (fine) > HB (medium) > B > 2B > 3B > 4B (soft). Initially, a 2H pencil, an HB pencil and a 2B pencil will suffice.
Good paper
The quality of the paper on which you draw is very important. It has a lot to do with the way the drawing looks. It is best to use paper with a high grammage. The grammage is the weight in grams per square meter (g/m²) of the paper. If you are working on your manga drawings with pencil or felt-tip pens, we recommend 120g/m² or 180g/m² paper. For sketches, 80 g/m² paper (this is common printer paper) is more than sufficient. You can also use transparent tracing paper, which is very useful for tracing.
Fine markers
As with pencils, there are several types of lead: It is advisable to use a finer felt-tip pen for facial features, for example, or for background decoration.
0.001 mm or 0.05 mm felt-tip pen: for facial features or detailed elements.
0.3 mm felt-tip pen: the most standard, to iron over your pencil lines.
0.8 mm felt-tip pen: with a greater thickness, for underlining elements, or working on shading.
Felt-tip pen with a broad tip: for filling in large black areas.
Coloured pencils
To add touches of colour to your manga, coloured pencils are essential. There are several types of coloured pencils.
Classic pencils: school coloured pencils, they have the advantage of being very affordable.
Watercolour pencils: they allow you to create gradient effects when you go over the colours with a brush and a little water.
Additional materials
Add to your list some practical materials, such as an eraser (white erasers are best), a ruler, a square, a compass and a corrector (very useful for correction and retouching).
With this basic material, you will have everything you need to start practising drawing manga.
If you wish to deepen your knowledge and train with other Manga drawing enthusiasts, Apolline Manga courses in Lausanne, Etoy and Montreux.
Our Manga teachers will help you discover new techniques and much more.