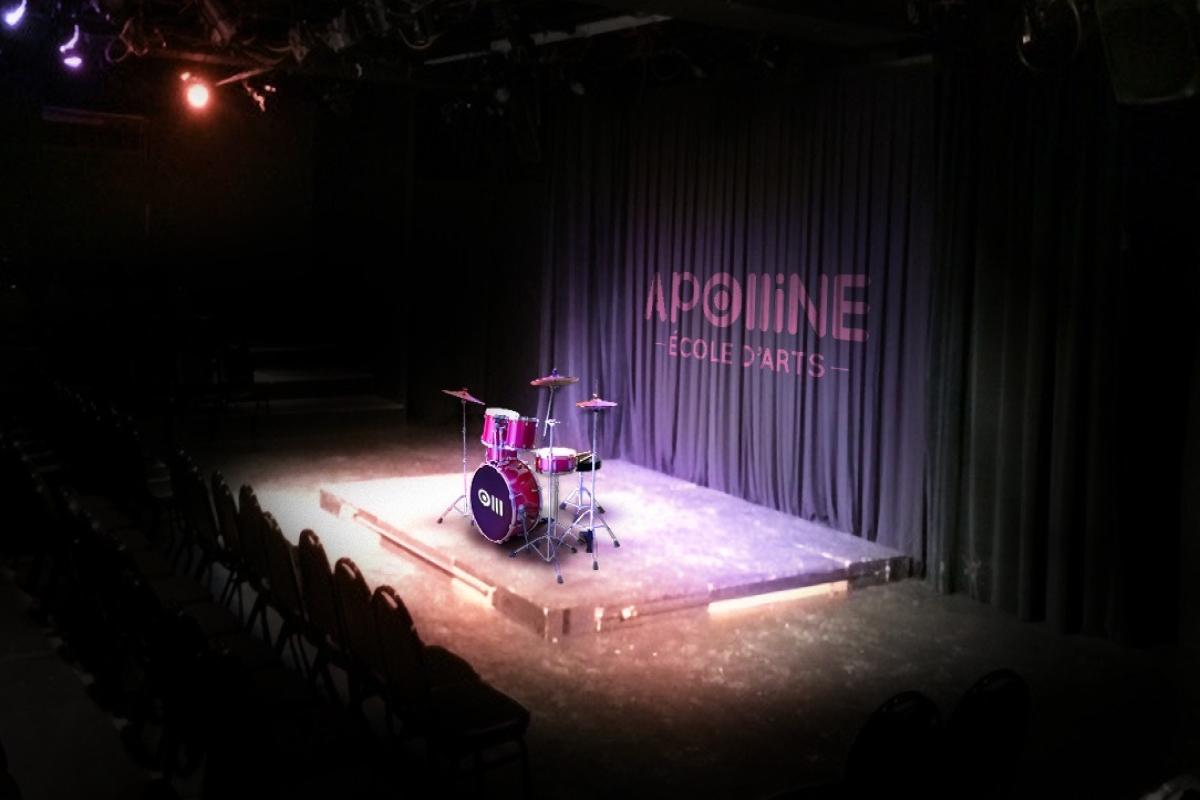 An event in the school's colours
We are pleased to present the Apolline Fest, which will take place on Sunday 26 June 2022 in Etoy in the workshops of La Côte, 1:30 pm. Save the date !
What is the Apolline Fest?
It is above all a moment of sharing and exchange between the music students who perform on stage, the drawing students who display their work, the music teachers and the public. It is an opportunity to highlight all the work done during the year and to offer, for some, a first experience of the stage. The Apolline Fest is a multidisciplinary event, with the school's colours. You will find music, as Apolline offers singing lessons in Lausanne as well as guitar lessons, drum lessons and piano lessons to allow you to perfect your skills in this art, and also visual arts, mainly focused on the world of comics/mangas. We want to celebrate the arts in general, not put our students through stressful, standardized auditions. There are no stakes, only students who want to participate in Apolline Fest. This event is open to all, so please come and discover the Apolline universe!
Did you like this article? Here are some others that might interest you: