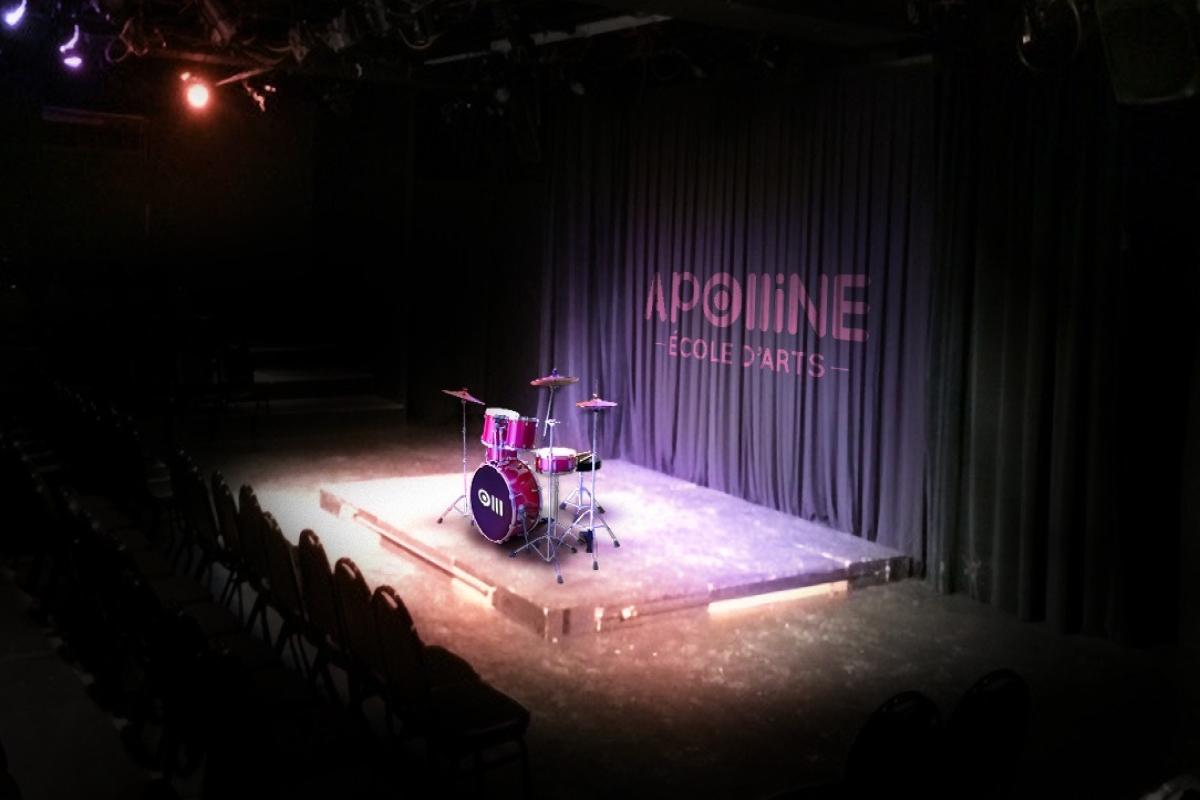 An event with school colors
Here we are. The Apolline Fest will take place this Sunday, June 26, 2022 in Etoy in the workshops of the Coast, 1:00 pm. A nice way to end the past year of classes!
What is the Apolline Fest?
The aPolline fest is an event with school colors. It will bring together performances by Apolline's pianists, guitarists, singers and drummers on Sunday June 26. In addition, groups from the school's workshops will perform. Here is the clip of their composition "old memories" recorded in studio last May. Here is the link: https://www.youtube.com/watch?v=vOI9LJES1lI&ab_channel=Apolline
To accompany the musical performances, the visual arts teachers will transform the hall of the workshops of the coast into an exhibition with the works realized by the visual arts students, immersion in the universe of the school assured! 
A little hungry or want to sip a cold drink? No worries! The food truck crepes4you will satisfy your craving with delicious pancakes, and the beerbrothers company will be in charge of the bar. Hope to see you there! 
Did you like this article? Here are some others that might interest you: