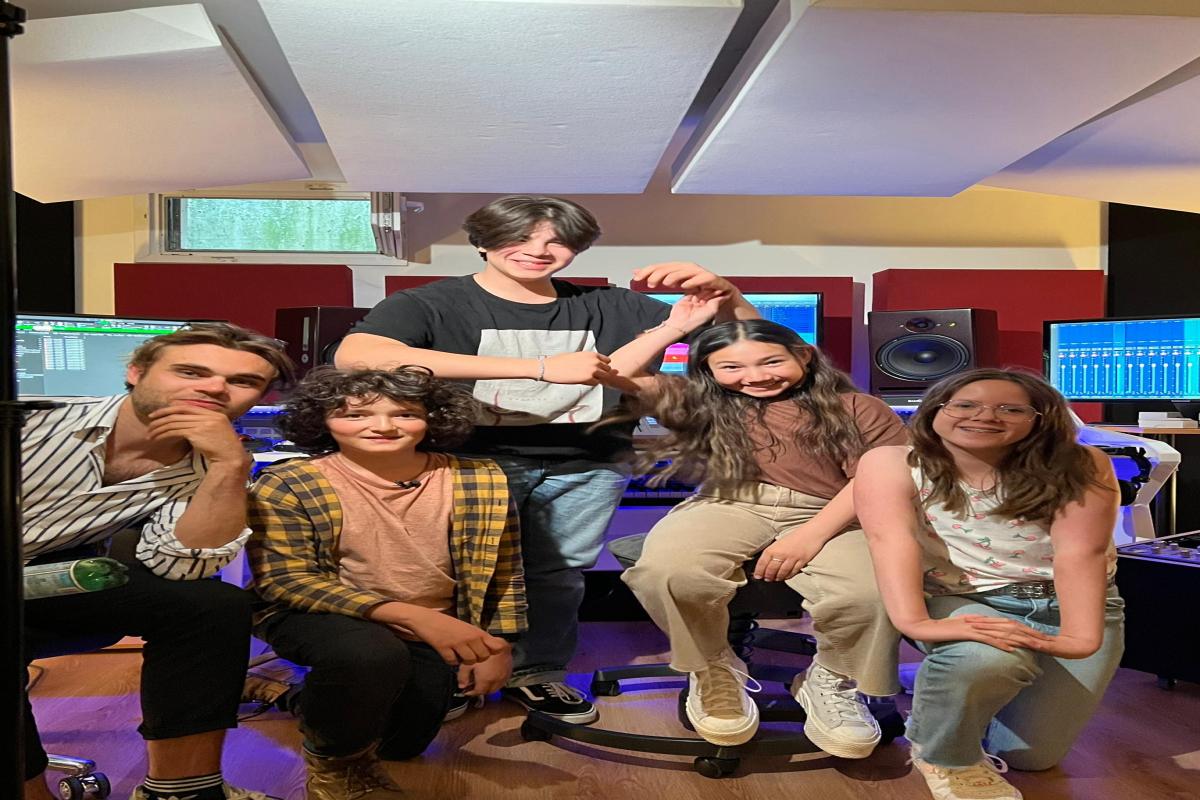 Back in pictures on this unforgettable day with the making off and the clip!
On April 30th, Apolline's workshop group, composed of students from the school, recorded a track at the "Under oak studio" in Gland. Let's have a look at this unforgettable day with the making off and the clip !
For the second time, the school gave its students the opportunity to record a song in a studio, an exercise they succeeded in doing with brio. The challenge was great. In addition to being filmed during their performance and between takes for the realization of an aftermovie, the young musicians gave the best of themselves to finalize months of work and preparation. Unlike the previous year, they recorded an original composition written by the band's singer Nina and arranged by their teacher Arnaud. The creative process was different. 
Result finally unveiled
A big thank you to Noah, Nina, Helios and Raphaël for their involvement. The school gave them a framework to realize such a performance, the magic then operated thanks to their work and their motivation. Thanks to Cyrille Fragnière for the making of the Making-off, as well as the whole team of the Under Oak studio for the reception, the mix and the video of the clip. 
video: https://www.youtube.com/watch?v=BxldqwE55qI
Apolline offers singing lessons in Lausanne as well as guitar lessons, drum lessons and piano lessons to help you perfect your musical skills. 
Did you like this article? Here are some others that might interest you: