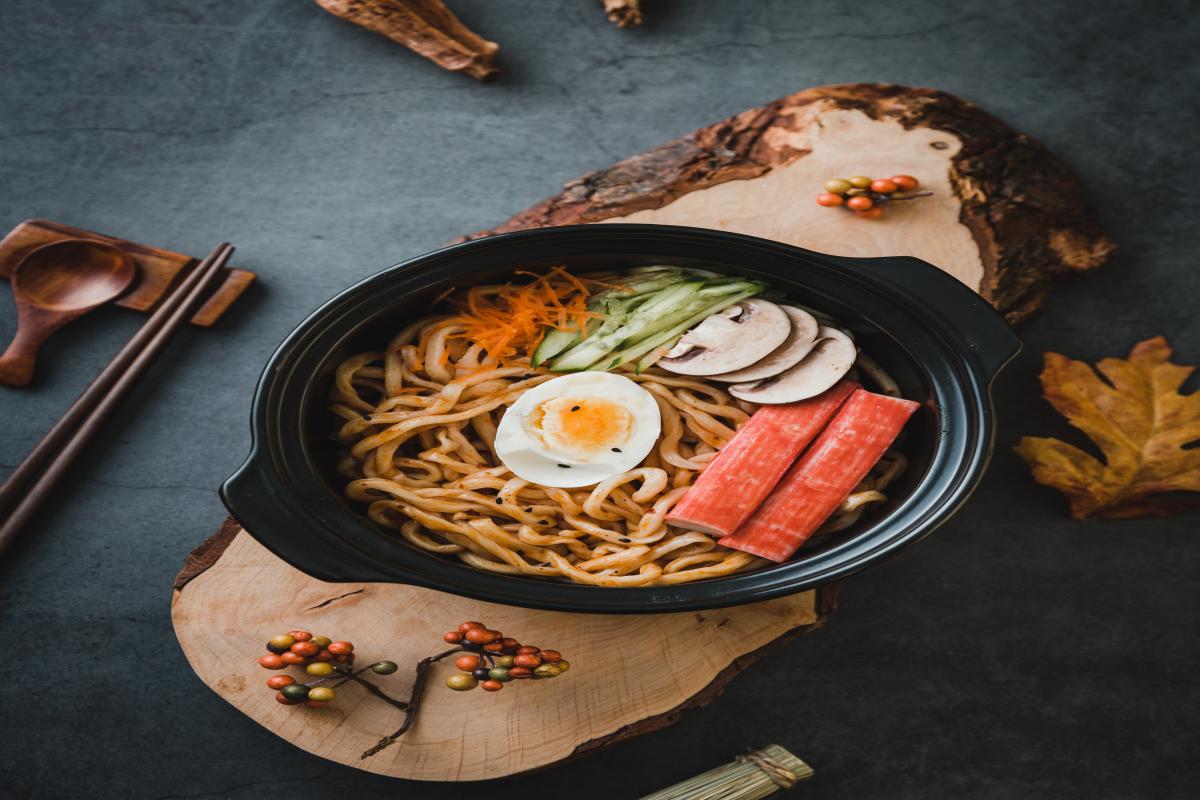 What do our favorite heroes eat?
We find in manga and anime many scenes that take place around a meal. Japanese food is very present, which allows the public to discover many typical dishes, which change from sushi!
Ramen
This dish became very famous thanks to its presence in Naruto. The ramen are noodles soaked in a broth of meat or fish with soy sauce, often with hard-boiled eggs and vegetables. There are many variations of this dish, enough to make all tastes salivate!
Mochi
This dessert is by far the most famous. In the anime Tamako Market, mochi are omnipresent, because the main character works in a traditional store that sells them. They are cakes made of sticky rice dough and cooked. Generally, they are filled with bean paste, green tea, chocolate, ice cream... Here too, there are many variations.
Onigiri
They are rice balls, often with a slightly triangular shape, wrapped with nori seaweed (the black seaweed that surrounds most sushi). Onigiri are usually filled with toppings. Again, there are many possibilities, such as fish, meat, seaweed or dried plums.
We can see it in Fruits Basket, when Tohru prepares it for the Sôma family.
Okonomiyaki
It is a kind of salted pancake, made of a dough that coats ingredients cut into small pieces. It is also a very customizable dish. Sauce, dried fish and chopped onions are added on top.
Okonomiyaki is present in Kuroko's Basket.
Takoyaki
We make small dumplings of pancake pasta cooked in a mould and filled with pieces of octopus (which is said "tako" in Japanese). We add sauce and crumbs of dried fish or seaweed on top. It is a dish that is easily found as a snack on the street, to eat something on the go.
In Assassination Classroom, the alien octopus professor Koro-sensei makes it in an epic scene.
Dorayaki
This is a pastry made with two slices of pancake dough surrounding sweetened red bean paste. It is a kind of sweet sandwich.
In the manga Doraemon, the main character is fond of it.
Here is a small presentation of some dishes found in our favorite manga and anime. Don't hesitate to let yourself be tempted to discover them!
And if you are passionate about food and Japanese culture, there is nothing better than taking a comic book/manga drawing class to learn to draw and share your interests. Apolline offers courses in Lausanne, Morges, Montreux, Bienne and Delémont. And to deepen your knowledge even more, you can take part in the comic/manga drawing vacation camps that take place all over the French-speaking part of Switzerland during the school vacations!