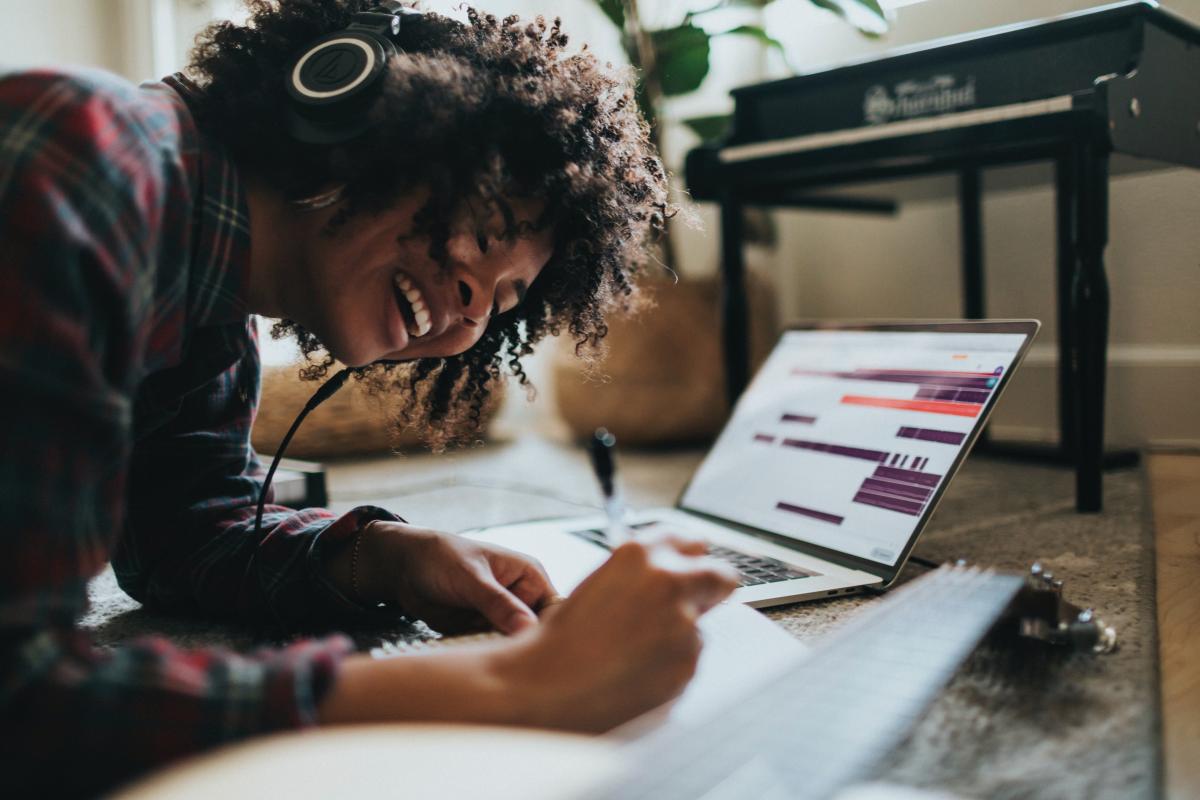 A good ear for music is available to everyone!
What is the musical ear?
The musical ear is the ability to listen to music, not to hear it. As with any instrument, improving it requires regular work. Having a good ear allows you to understand music better as a whole, sing more accurately, save time picking up pieces on your instrument and improve your improvisational skills. It is important not to confuse relative musical ear with absolute ear. Indeed, the former can be worked on and perfected, whereas the latter is innate. The absolute ear is the ability to recognise the pitch of a note without any reference. The brain of individuals with this gift analyses the frequency of a sound it receives, then associates it with an existing musical note. But don't panic! Only 1% of the population has an absolute ear. You can become an excellent musician by working on your relative ear!
Active listening to music
Many people listen to music 'passively'. They just enjoy the atmosphere, like this or that song by association of memorable moments, or simply follow the latest trends. This is fine, because music should remain above all a vehicle for emotions! Now, if you want to improve your musical ear, you can develop your analytical skills by listening to songs you enjoy. The first step will be to learn to discern and separate the instruments in a song audibly. Is there guitar? If so, can I isolate it from the mix? Does its line interact with the guitar's?
This exercise will allow you to "wander" through the instruments auditorily to isolate them and thus better understand their roles and their melodies. Horizontally, this active listening exercise allows you to better feel the changes of parts and thus understand the global structure of a composition.
Apolline offers singing lessons in Lausanne as well as guitar lessons, drum lessons and piano lessons to help you improve your musical skills. 
Did you like this article? Here are some others that might interest you: