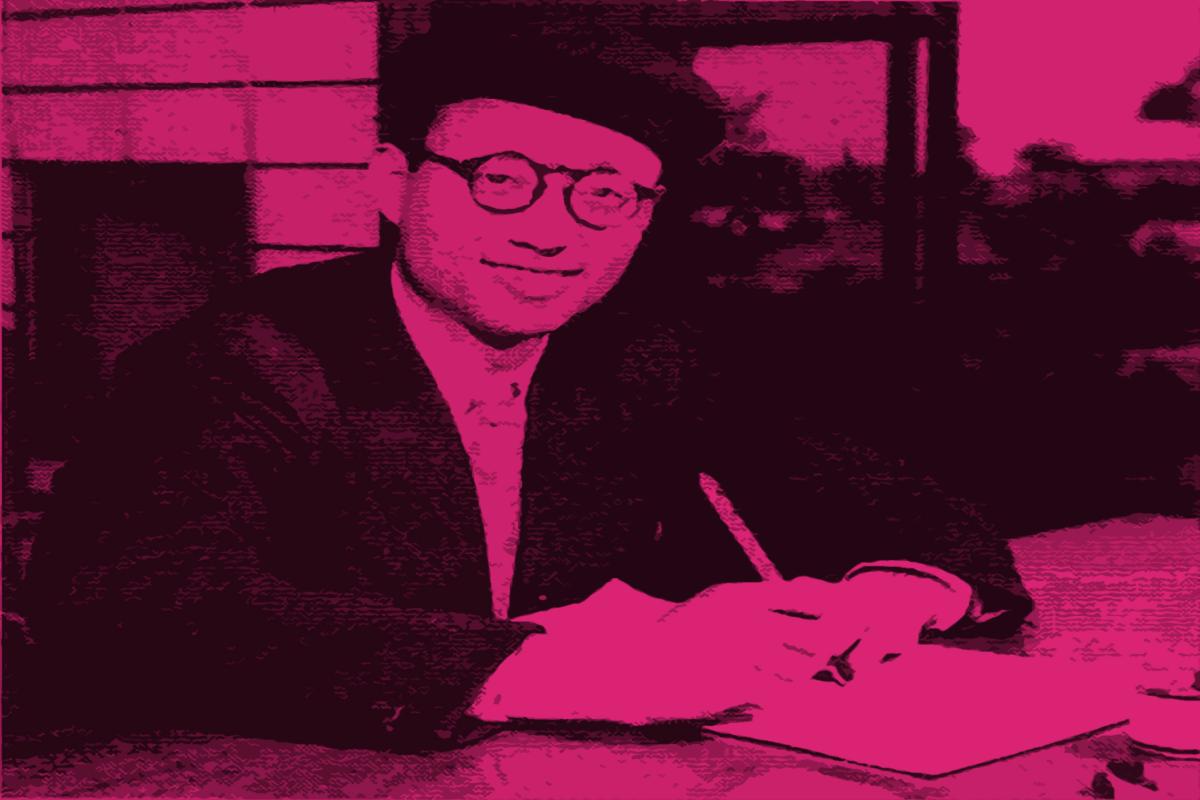 God of manga
If manga has become what we all know today, some people have contributed a lot in the past, like Osamu Tezuka. This man was not nicknamed "The God of Manga" by chance.
Youth and discovery of his passion for drawing
Youth and the discovery of his passion for drawing
Osamu Tezuka was born on 3 November 1928 in Toyonaka. At a very young age, he discovered the works of Western cinema, such as the films of Charlie Chaplin and Disney. The Bambi cartoon made a particular impression on the boy. The graphic style of the Disney animated films inspired Tezuka's drawing work: rather round shapes and large, expressive eyes. He began drawing at a very young age, which earned him the admiration of his classmates. In 1946 he published his first manga (at the age of 17) and obtained a position as an editor in a newspaper.
He studied medicine in parallel with his work as a cartoonist. Some of his works represent the scientific mode, with surgeons or other references to his field of study. 
His first success, The New Treasure Island (1947), sold over 400,000 copies. He was keen to continue his career as a mangaka, while continuing his university studies.
Astroboy
Osamu Tezuka created the character of Astroboy in 1952. He had no idea that he would leave his mark on generations of Japanese people. Astroboy is a robot with the appearance of a young boy, who comes to life on April 7, 2003 (a futuristic world at that time). This harmless-looking character is actually endowed with super powers, which allow him to become a peace activist, to bring joy to post-war Japan, to dream and to influence many Japanese artists and designers in the field of robot creation.
The animation
In 1961, Tezuka started producing anime by founding the Mushi Production studios. He did this after having worked for several years with a team of cartoonists who assisted him in his work, in much the same way as the team that helped Hergé with his work on Tintin.
He began to work in animation, at first producing short films, then thanks to the success of the series of episodes. With the limited animation techniques (the number of character movements is reduced to a maximum in order to save drawings, there is also little scenery and a limited number of images per second), the studio's production allows an episode to be made in a short time. It was Tezuka who created the first Japanese animated series to be broadcast weekly, Astroboy, in 1963. The cartoon was based on the character that Tezuka had invented several years earlier. In 1965 King Leo was released, an adaptation of another Tezuka work, and one of the first colour series.
When Mushi Production went bankrupt, Osamu created Tezuka Productions to continue making animation.
The illness, the end of his life, the continuation of his work
Stricken with stomach cancer for several years, he continued his projects until his last breath in 1989. A national funeral was organised for his death. The Tezuka Productions studio continues to honour the memory of the master. Most of Tezuka's comics are adapted into animated films. In 2003, the year Astroboy was created in the manga, events were organised by the studio around the character. 
To sum up in a few words the work force that this man had, imagine that he produced more than 170,000 pages of drawings in his lifetime (that's about 700 works) and about 70 animated series, animated TV films, shorts and feature films. He remains a phenomenon in himself on the planet of manga, a true master for many mangakas and manga fans.
To deepen your knowledge of drawing and manga, don't hesitate to try Apolline's teaching, who offers guidance during her Manga classes in Lausanne, Etoy and Montreux.