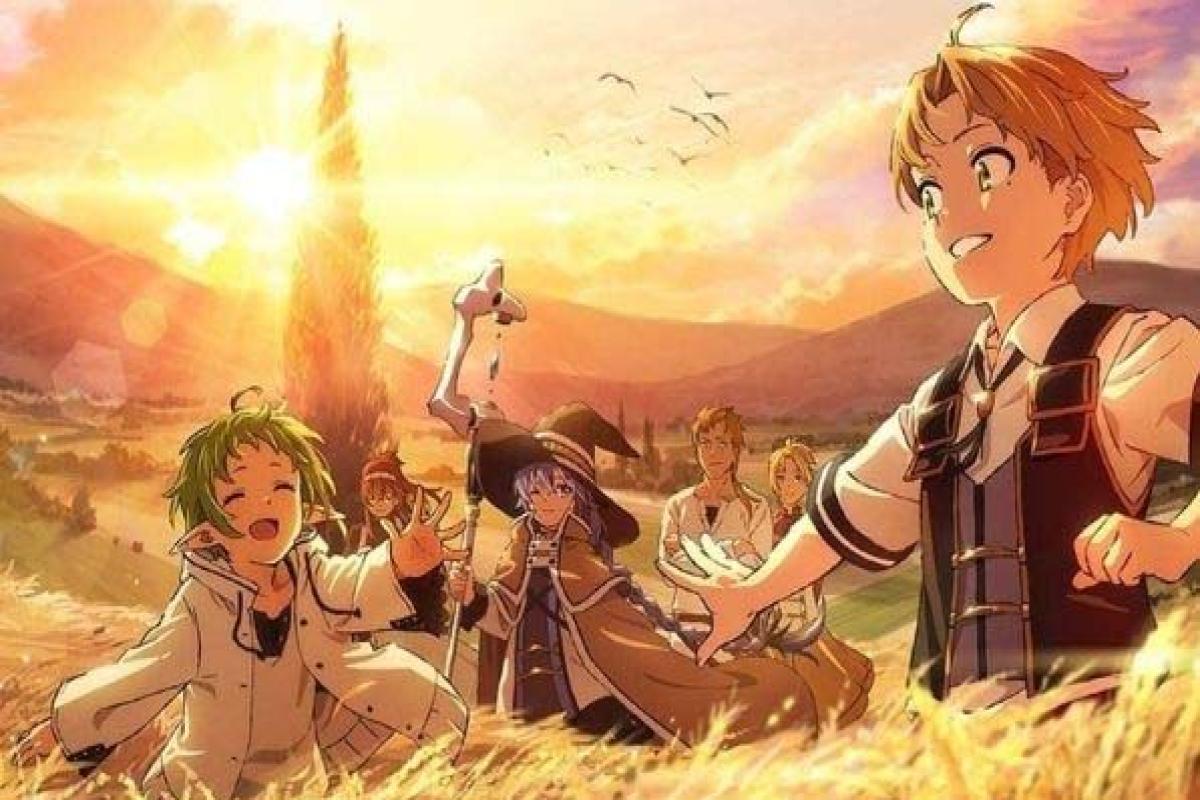 Discover this sub-genre that is becoming more and more popular!
Definition
Isekai, which literally means "other world", is a sub-genre of manga in the world of Japanese fantasy. Fantasy is an imaginary world that involves the supernatural, magic and is often associated with myths.
In Ikesai, the main story usually revolves around a character who is brought, trapped or reincarnated in a parallel world. This world is often known to the main character's world as an imaginary world, which is often unknown to the protagonist.
Once in this new environment, the character will have to endure hardships, discover new skills, in order to survive and enjoy this new life.
An explanation of the rise of the Isekai
The popularity of this sub-genre in Japan is perhaps related to the fact that the general idea is that childhood is often quite unhappy, with all the school and social pressure. Teenagers often have the hope that if they moved to another place they would be happier.
The same is true for older people, where stories allow them to escape into an ideal and magical world, where the hero (who may be a "loser" at the beginning) becomes someone admirable. This gives hope for improvement.
Outstanding works
The success of the sub-genre began with Sword Art Oneline, in which the heroes are immersed in immersive video games. It is presented in the form of several stories, each of which presents a different universe, with new characters. Sword Art Oneline is currently the manga most present in French.
However, there are several manga and anime series of the Isekai genre that deserve to be mentioned here:
Mushoku Tensei
The title literally means "Reincarnation without a job: I will seriously try if I go to another world". It is originally a literary web series. It follows the story of a 34-year-old Japanese man who throws himself under a truck while saving a group of teenagers.
He is then reincarnated in a baby's body in a place that resembles the Middle Ages in Europe. This is his chance to give himself a new lease on life.
Re:Creators
A teenage anime fan. While watching a series on his tablet, it crashes and he is sucked into the world of anime. He witnesses a fight between one of the anime characters and a girl. The young man returns to his world, but taking the character with him. Both of them realize that several beings from different universes could have been brought into the real world as well.
SlimeThat Time I Got Reincarnated as a Slime
A single man in his early forties runs into his younger brother with his fiancée. At the same time, a knife attack in the crowd breaks out. The man is fatally wounded while protecting his brother and future sister-in-law.
He regains consciousness by being reincarnated as a Slime, whose power is to absorb anything and obtain the appearance of what he has just swallowed.
Drifters
The plot integrates fictional and historical characters, as there are characters from different eras who actually existed. They are mixed with typical fantasy creatures, such as elves, dwarves, dragons, etc.
There are also famous samurai, such as Oda Nobunaga, Joan of Arc, Hannibal Barca, the Sundance Kid and Count Saint-Germain.
A sub-genre to watch!
We can conclude that the rise of the Ikesai is more than understandable, as it brings a lot of scenarios and universes that are not generally present in manga. New series should soon be available in Europe, as the sub-genre is very successful in the United States, which is synonymous with world conquest in the universe of series and films.
To share your anime and manga discoveries while learning to draw, sign up for the comic/manga drawing courses to draw your favourite characters and perfect your drawing techniques in Lausanne, Morges, Montreux, Bienne and Delémont. And to deepen your knowledge even more, you can take part in the comic/manga drawing holiday camps which take place throughout French-speaking Switzerland during the school holidays!