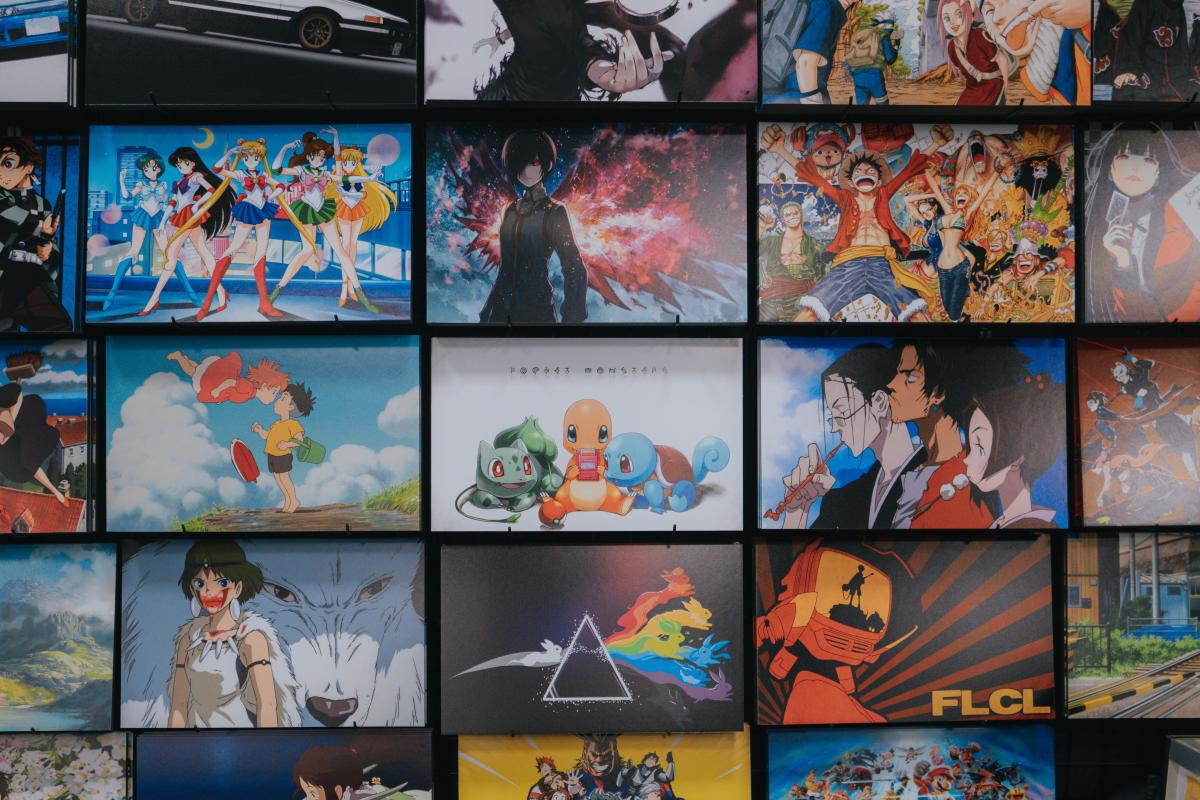 A small list of Japanese animation films that you might like!
You will find here a small, non-exhaustive list of outstanding animated films, from all eras and styles of manga, in order to satisfy the largest possible audience.
Grave of the fireflies (1988) Studio Ghibli
Set in 1945, at the end of the Second World War, a young boy and his little sister take refuge in a bunker full of fireflies, until the day when they run out of food.
Akira (1988) Tokyo Movie Shinsha
This film is the adaptation of the book with the same title. It is also intended for a slightly more sophisticated audience, as there are some scenes that could be considered violent. We follow the story of a boy, Tetsuo, in a city in the apocalyptic future. Having been scientifically experimented on by people who once abducted him, Tetsuo is given superhuman abilities which he uses to take revenge. His story coincides with a prophecy, that of Akira, a child unlike any other who can save Neo-Tokyo.
Ghost In The Shell (1995) Production I.G
The film is also an adaptation of a manga released a few years earlier. It tells the story of a cyborg with the features of a young woman, who belongs to a very powerful cyber police force. Tired of being interrogated about the nature of her existence, she takes advantage of having found a hacker who will help her find the answers she is looking for.
Metropolis (2001) Studio Madhouse
Based on the 1927 film of the same name, the story takes place in the futuristic city of Metropolis, divided between the rich who live on the surface and the poor who live below. The main characters are investigating an organ smuggling operation when they meet a humanoid intended to restore order to the city.
Piano Forest (2007) Madhouse
A young boy from a good family is destined to become a pianist. He learns from some of his friends that there is an abandoned piano in the forest and that they have heard haunting music played on it...
Demon Slayer (2021) ufotable
Based on the manga that has become hyper-famous all over the world, the film takes place when Tanjirô's group finishes their training and boards the Infinity Train. The warriors will have to face the demon who launched the famous train on a dangerous path.
Here is a short list of suggestions for films to see and re-see. And as for what's new in terms of films in 2022, check this article.
Maybe you will have a crush on a character from one of the films mentioned, in which case there is nothing better than to take a comic book/manga drawing course to learn how to draw him or her and share your interests. Apolline offers courses in Lausanne, Morges, Montreux, Bienne and Delémont.. And to deepen your knowledge even more, you can take part in the comic/manga holiday camps de dessin that take place throughout French-speaking Switzerland during the school holidays!