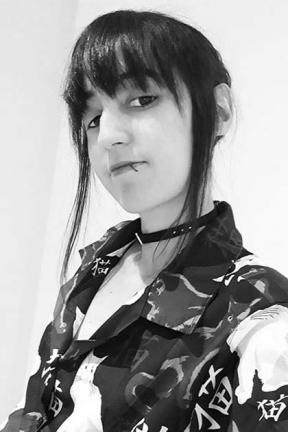 Lulled by the universe of manga and Japanese pop culture since her childhood, Yami Shin made her debut more than 10 years ago in the amateur fanzine and webcomic scene. Winner of the Ki-oon manga springboard in 2015 and jury for the 2019/2020 Edition, she is currently working on her manga Green Mechanic published by Ki-oon Edition. In 2018, thanks to her efforts, her manga won a Japan Expo Awards "Daruma of the best international manga" and accumulates to date, a series of 6 volumes (series in progress).
She was also able to participate in different projects such as, among others, the Street art exhibition of Delémont in 2021 on the theme of kissing, alongside other artists such as Zep or Marini.
Yami SHIN still continues to do fanzinat in her spare time, but mainly works on her manga project and shares her knowledge and passion on social networks, schools or libraries for all people interested in her universe.