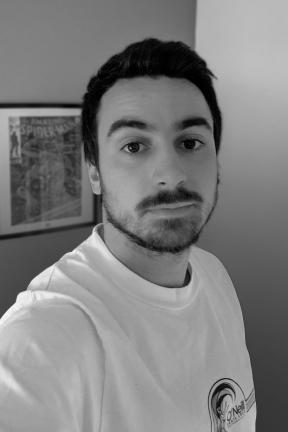 Jordi Murillo was born in 1994 in Yverdon-les-bains. He grew up surrounded by comic books, video games and animated films.
After obtaining his professional maturity in business, he decided to change profession and started his artistic career. He studied for two years at L'Epac in a Bachelor's degree in Comics and Illustration and decided to change schools in order to learn how to give life to his drawings with animation. He obtained his Bachelor's degree in Cartooning at the Ceruleum school in Lausanne.
He is currently working on short film projects for students at the Gymnase d'Yverdon-les-Bains. He is also working on his first graphic novel called La Rentrée which aims to raise awareness among teenagers and young adults about school bullying and its consequences.
For Jordi, teaching is about learning and sharing, in order to build together.
You can discover his work on his website.