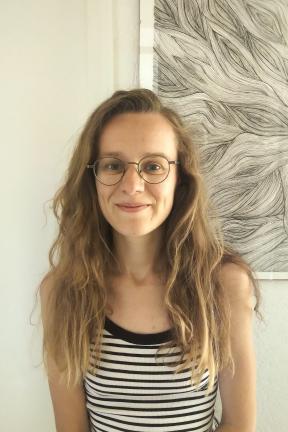 Based in Lausanne, I'm an illustrator, self-publisher and bookbinder. I graduated with a Master's degree in comics from the ESAVL in Liège, Belgium, in 2020, and quickly became passionate about learning and developing the broad field of comics. In my stories, I use a non-figurative, experimental vocabulary to convey the intangible, the feelings, emotions and sentiments of everyday life.
In addition to drawing, bookbinding and self-publishing give me the freedom and autonomy to shape my books. So I travel to various events, festivals and markets to distribute and sell my books and prints. For the past two years, I've also been running various workshops and courses, and I'm developing a growing interest in pedagogy and teaching my practices.
The most satisfying thing is to see the universe and the visual vocabulary develop.